Where all Hot HCM Themes Converge: Payroll
Payroll, as a corporate function or enterprise systems asset, intersects with more of today's hot HCM themes than any other area of a business. And, the fact that a great deal of reliable people data is housed in payroll systems, makes it a centre of strategic value.
Download the e-book by Steve Goldberg, HCM Industry Analyst, Advisor and Influencer to gain further insights on:
Key value drivers for payroll
Analyzing workforce trends
Enhancing employee experience
and more..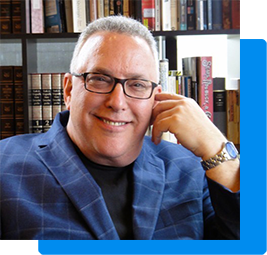 Steve Goldberg
HCM Industry Analyst, Advisor and Influencer
Steve Goldberg's 30+ year career on all sides of HR process & technology includes HR exec. roles on 3 continents, serving as HCM product strategy leader and spokesperson at PeopleSoft, and co-founding boutique Recruiting Tech and Change Management firms. Steve's uniquely diverse perspectives have been leveraged by both solution vendors and corporate HR teams, and in practice leader roles at Bersin and Ventana Research. He holds an MBA in HR, is widely published and is a feature speaker around the globe. He's been recognized as one of the Top 100 HRTech Influencers